It's a posh sock!
Looky what I made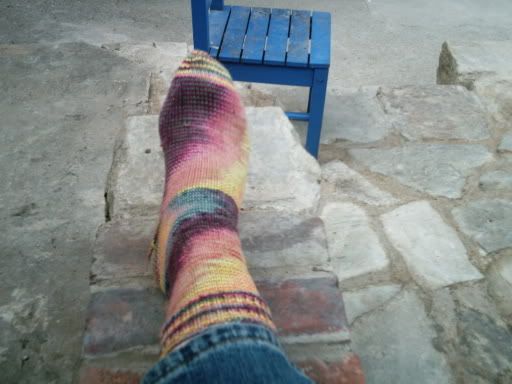 And from another angle so you can see the short row heel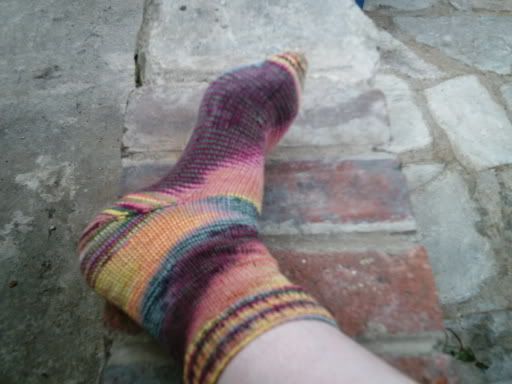 Now, I know this isn't Hedera, but I do have a good reason (honest) for knitting this sock. when my laptop died the pattern for Hedera was on it, and so I had to stop. The same day the laptop broke my first package from the
posh yarns sock club
arrived. I wasn't too keen on the colur, and truth be told I'm still not that fussed about it, but it is sooo soft. It's a blend of 70% merino and 30% cashmere and is very nice to knit with. It glides along the needles without being too slippy and knits up very evenly. my only gripe is that it isn't spun tightly enough for my liking, and so it splits quite easily. It's fine if you kep an eye on it, but I like knitting socks whilst watching TV and so there were a few points that I had to stop and fix split stitches. Still, it's a small gripe about an otherwise fantastic yarn.
Metis is
finally
blocking, and I'm hoping it will stretch in length just a teeny bit more than I originally planned for as my belly really shouldn't be exposed to the public ever. It covers me well enough, but when I stretch it rides up to show the wobble gut and it aint a pretty sight!