Wool heaven
Firstly I want to say thankyou for all your lovely comments about the Polly Pocket dress, I'm really pleased with how it's turned out and it's always good to free up the needles for a new WIP ;)
Today I went to the
Colinette
mill shop and had an amazing time. I met up with several knitters from the AY forum and it was a great experience buying yarn with like minded people to help with the choices. Anyway, without further ado, here are the pics of the newly acquired stash: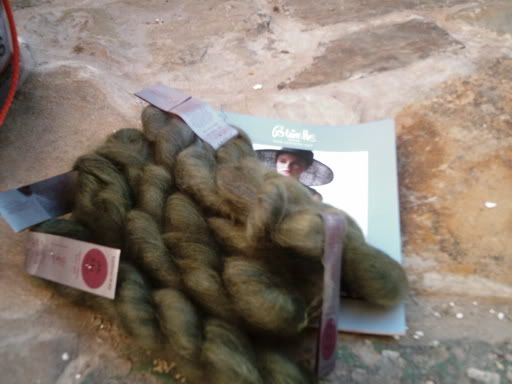 This is Parisienne mohair in velvet leaf with the pattern support booklet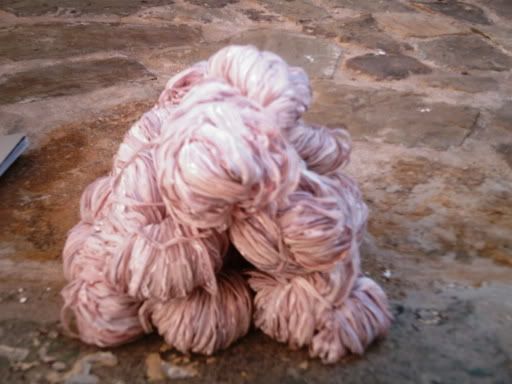 This is giotto in Sunrise (I think - there was no label on this lot)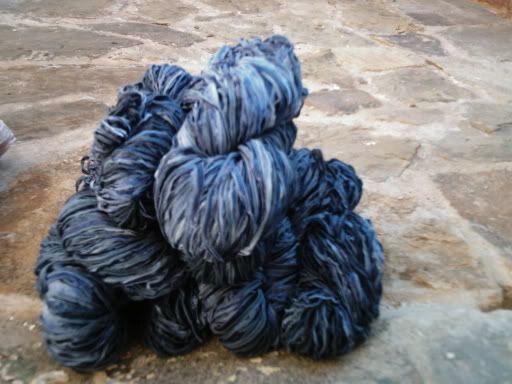 This is more giotto, this time in velvet damson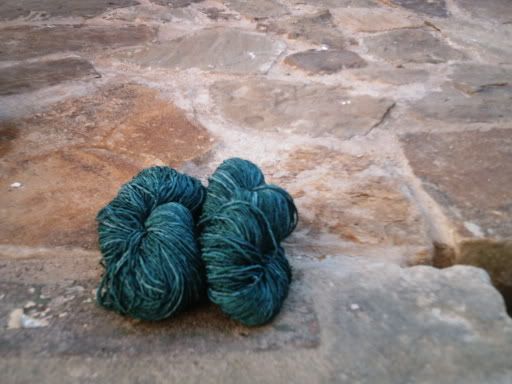 2 hanks of lasso in velvet leaf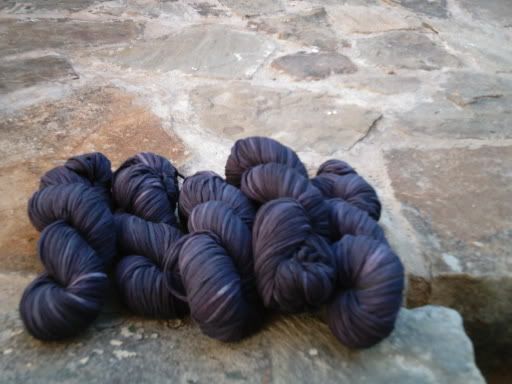 5 hanks of wigwam in an unknown shade
A kit for a perugino throw, again colourway is a bit of a mystery.
With the exception of the parisienne mohair and the throw all the other skeins were from the sale room (hence the lack of info about colour), so it was a total bargain! Now I just have to choose what to knit first...